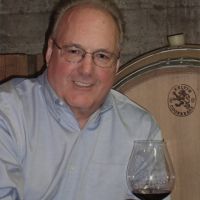 The California wine industry got its start when Father Junipero Serra planted grape seeds at his San Juan Capistrano mission in 1769 near what is now San Diego. The string of Franciscan missions reached northern California nearly one hundred years later where the first commercial winery in the state – Buena Vista – was established in the town of Sonoma.
The wine industry in California has grown to nearly 3000 wineries and represents more than 80 percent of all wine produced in the United States. If California was a separate country, it would be the fourth largest wine producer in the world. Despite these impressive statistics, widespread acceptance and appreciation of California wine was a long time coming. In fact, through the first 75 years of the 20th Century, California wine received little recognition outside of the United States.
It was an event that took place forty-seven years ago in Europe that first focused attention on wine from the Golden State. The event, which came to be known as the "Judgement of Paris, was a wine tasting held on May 24, 1976, and every wine lover on this side of the Atlantic should celebrate that date. The consequences of that tasting for the California wine industry would prove to be monumentally important.
The tasting was the brainchild of Steven Spurrier, an Englishman who owned a wine shop in Paris called La Cave de la Madeleine. Spurrier also operated a wine school whose six-week courses were regularly attended by French oenophiles, chefs and sommeliers. Over the years, Spurrier developed a close relationship with winemakers in Bordeaux and Burgundy. However, unlike most European wine experts, Spurrier recognized the potential quality of California wines, particularly the ones being produced in Napa Valley.
As a justification for inviting the California wineries to compete in the tasting, Spurrier cited the American bicentennial. He had organized the event and he invited an expert, all-French, wine tasting panel consisting of some of that country's most famous sommeliers and restauranteurs. To rule out any home-cooking, this was to be a blind tasting and none of the judges would be able to see the labels. At that time, the French didn't consider any country's wines to be the equal of what was being made in France, and they scoffed at any suggestion that American bottles would stand a chance.