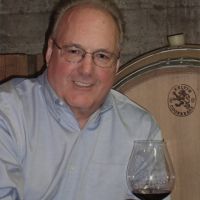 During winters when I was growing up in the Northview section of Clarksburg, I remember being forced to eat food I thought had been grown in tin cans. When I refused to eat the limp and tasteless vegetables and fruit that oozed from these metal containers, I was required to sit at the dinner table until I relented, and choked down a forkful of the despicable stuff.
I suppose there was some sort of nutritional benefit to consuming canned veggies and fruit back then, but I would have preferred starvation, a paddling from Dad or even being whacked on the knuckles again by Sister Grimalda for talking during class at St. James Grade School – a medieval, penal institution where I served more time in detention than in the classroom.
But summertime was a different story because all the adults in my Italian American family had vegetable gardens and fruit trees. None of my twenty or so first cousins – or I – had to be forced to eat freshly grown family produce. But we preferred to poach the cherries, tomatoes or apples from the vines and trees my family members so lovingly tended, and then had to protect from the horde of hungry and larcenous kids who would not wait for the bounty to ripen.
Kids today, though, don't have to eat anything from a can – even in winter. With internationally transported fruits and veggies available year-round, the only thing worth consuming from a can now is a cold beverage. And with everything currently at peak harvest in our neck of the woods, there is no better time than now to enjoy the cornucopia of freshly grown edibles. So today, I'm going to provide you with a recipe that takes advantage of many of these fresh and abundant vegetables.
Teala (pronounced Tea-aa-lah) is an Italian vegetable casserole that is a spicy, delicious, one-pot, no-meat meal that is taken to another level with an accompanying bottle of wine. And Teala is an equal opportunity dish when it comes to wine since it pairs equally well with both reds and whites. If I'm using a red wine to accompany Teala, I prefer to sip light to medium-bodied bottles such as Valpolicella or Barbera.