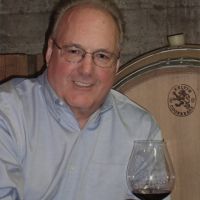 There' a nip in the air, multi-colored leaves are falling from the trees and football is back! It's officially autumn, and I'm ready for a hearty dinner with full-bodied wine to celebrate my favorite time of the year. And so, with Columbus Day also coming up in about a week, I'm going to recommend two Italian wines to accompany the recipe I've provided you below.
The Columbus Day holiday has been widely critiqued for the cavalier manner and heavy-handed actions of the explorer for whom the holiday is named. And Christopher Columbus does deserve criticism. He was, at best, directionally challenged. Here's a guy who traveled west to find a quicker route to the east and ended up discovering North…. America. But he did introduce our continent to the lovely taste of Italian wine.
Most of you probably know about Italy's Tuscan wine appellation. The region is noted for producing Chianti and Brunello di Montalcino, both of which are made from the ubiquitous local grape, sangiovese. However, the Tuscan wines I'm suggesting to accompany the recipe below lean heavily on a blend of Bordeaux-style grapes.
The primary grapes used in this blend are cabernet sauvignon, merlot, cabernet franc and even syrah – or some combination of them all. Some of the blends include small amounts of sangiovese, but the resulting wine is fuller-bodied and more age-worthy than most other Tuscan red wines. Legendary wine critic, Robert Parker, called the wine a "Super Tuscan," and the term stuck.
Acceptance by the Italian government of the non-traditional blend that comprises a Super Tuscan came only after years of wrangling. The government did not prohibit wineries from using different grapes (like cabernet or merlot) than those approved for a specific Italian region, but the resulting wine had to be labeled as "vino de tavola" or table wine. That designation was viewed by the Super Tuscan winemakers as indicating that the wine in the bottle was simple and ordinary, and they insisted on a new label classification.