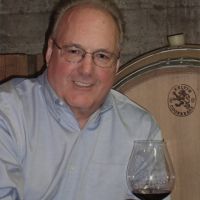 In my last column, I listed eight West Virginia restaurants that received special recognition from the Wine Spectator Magazine for their exceptional wine lists. It turns out, though, that there were eleven.

The three I left out are the Bavarian Inn in Shepardstown (which received a "Best of Awards of Excellence") along with Savannah's Restaurant and Bistro in Huntington and Final Cut Steakhouse in Charles Town- both of which received "Awards of Excellence."

One of the most important Latin phrases I learned as an altar boy at St. James Catholic Church in Clarksburg some 60 years ago was "mea culpa." Strictly translated into English mea culpa means "through my fault." In a prayer called the "Confiteor" at the beginning of the Catholic mass, parishioners repeat, "mea culpa, mea culpa, mea maxima culpa" as a way of repenting for their sins.


During a lifetime full of embarrassing blunders, I've had to invoke that phrase much too often, and I was about to use it today to beg forgiveness for the egregious error I made in my last column. But before I dawn my sackcloth and ashes and seek your forbearance, there is more to the story.

When I went online to the Wine Spectator site to determine which WV restaurants achieved the award designations, only eight eateries were listed, and those are the ones I wrote about in my last column. However, the print edition of the magazine, which must have come out after the online story, lists eleven.

So yes, I screwed up, but I had some help. And while I'll say mea culpa, mea culpa, I ain't saying mea MAXIMA culpa!

                                                                                  ***
I have tasted some excellent wines recently that you may wish to seek out. The first two wines listed below are from the Languedoc region of southern France and were presented at one of the Capitol Market Wine Shop's recent tastings. Trying to pronounce theirlong names will make you thirsty – but that's a good thing.
2016 Chapoutier Bila-Haut Cotes du Roussillon Blanc
($14) – This blend of grenache blanc and grenache gris has some surprising heft to it. The wine has aromas of citrus and slate-like minerality with flavors of ripe pears, anise and toasted almonds. This would be a treat to pair with a grilled, rich, white fish like grouper or Chilean sea bass.
2017 Chateau Coupe Roses Bastide Minervois
($16) – This was a total and very pleasant surprise! Zinfandel-like, this blend of grenache and carignane is full of ripe blackberry flavors with spicy black pepper notes. It is round and rich, yet has a nice dollop of balancing acidity. Try this with barbecued baby back ribs slathered with a Kansas City-style sauce.
2014 Montefalco Sagrantino
($40) – From Umbria just north of Rome, Sagrantino is a rich, medium-bodied wine and is also the name of the grape from which it is made. Ripe black cherries, tea and hints of smoke characterize this tannic red. I would advise decanting it for at least an hour before drinking. This would be a delicious accompaniment to veal osso buco.