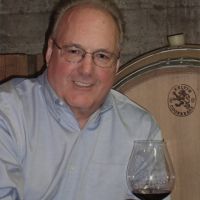 I made the mistake of walking past a mirror right after the first of the year. The reflection of a rotund stranger stared back at me, and it took me several seconds to realize that the portly visage I was staring at was – ME!
Unfortunately, I have been having this same New Year's wake up call for decades. Once again, I am vowing to moderate my excessive appetites in the hope of sculpting a visually more appealing version of myself. In other words, I'm going to try and eat less and choose foods that are healthy – and that actually taste good too.
I'm going to share a recipe with you for a dish that accomplishes both of the above-mentioned goals. Of course, I'll give you a couple of wine pairing suggestions that will significantly enhance the enjoyment of the dish. It will be up to you, however, to moderate your wine intake. In my case, that means cutting back to only half a bottle.
Spoiler alert: If you do not like mushrooms, you won't want to read any further.
I'm sure many of you have eaten Portobello mushrooms. You may have cooked them on the stovetop, or oven baked them with stuffing. You might have sliced and sautéed them with onions, garlic and other spices, and used them as a side dish. My recipe, which is meant to be an entrée, uses a little bit of each method just described, and you'll have the option of making the dish with or without meat. In addition, this recipe also includes shitake mushrooms as part of the stuffing. And since mushrooms are full of vitamins and are a terrific source of fiber, this entree is also extremely healthy. So here you go.