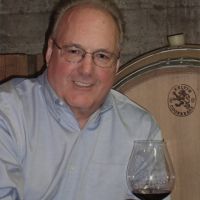 Before I regale you with more juicy details of my Italian trip, I thought I'd let you know about some upcoming wine and food events you may wish to get on your calendar.

Spanish Wine Dinner
The Wine Shop at Capitol Market and the Bluegrass Kitchen are teaming up to present a Spanish-themed gourmet wine dinner. The event will be held at the Bluegrass Kitchen on Monday, November 2 and will feature food prepared by Chef Gary Needham.    Wines will be introduced and presented by Felipe Gonzales Gordon who will be representing his family's winery Gonzales Byass.
With its origins dating back to 1835, Gonzalez Byass has no shortage of rich history in wine making.  In addition to the five course, five wine meal, guests will be served a sparkling wine aperitif and appetizer and will be entertained throughout the evening by classical Latin guitarist Eduardo Canelon.  Seating is limited for this meal and reservations must be made in advance through the Wine Shop.  Call for prices and reservations at 304.343.9463
 Canaan Valley Resort Wild and wonderful Wine and Food Weekend
Once again, I will be working with the fine folks at Canaan Valley Resort for another Wild and Wonderful Wine Weekend in the Mountains next month.  Join other wine and food revelers on November 13-15 for an entertaining and educational gourmet extravaganza. I'll select wines from around the world that will be paired with a cornucopia of culinary delicacies prepared Canaan Valley Resort's executive chef Nemat Odeh classically trained in Europe.