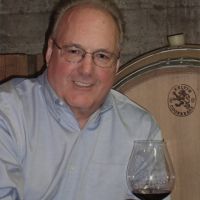 I don't know about you, but I'm a "last minute" kind of person. My modius operandi: why complete a task or fulfill an obligation now when you can wait until the warning lights start flashing red? Procrastination is my middle name. Ask my wife…no don't do that!
Anyway, it's almost Christmas and I haven't yet purchased the first gift. In years past, that was not much of a problem thanks to the plethora of stores at our large indoor shopping mall – that last bastion of gifts for the tardy. But now, with the demise of the mall I'm in panic mode. Thankfully, most of the gifts I purchase this year will be of the liquid variety, so I'll just pop into my local wine shop to find that special bottle.
And for those of you who, like me, are looking for that last minute gift of wine, I have a whole cornucopia of vinous suggestions for your consideration. This list should enable you to find just the perfect bottle for that special person regardless of their wine preferences.
Let's start with Champagne and sparkling wines with which you can toast Christmas and Hannukah as well as, the coming New Year. Then I'll follow with recommendations for those white and red wine lovers respetctively.
Champagne:
Moet et Chandon White Star Brut, Nicholas Feuillatte "Blue Label" Brut, Paul Bara Brut, Veuve Cliquot (The Widow) Brut, Krug Grande Cuvee Brut, Perrier Jouet Grand Brut and Taittinger Comptes De Champagne Rose.