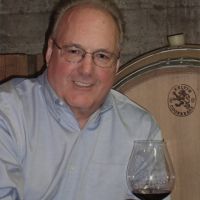 It's that time of year when the frost is on the pumpkin and the good folks at Canaan Valley Resort are preparing to host the annual "Wild, Wonderful Wine Weekend." And those choosing to stay at the resort will be housed in a beautiful new 180-room lodge with grand views of this awe-inspiring mountain valley.

The "Wild, Wonderful Wine Weekend," which has become an annual gourmet rite of fall, will be held from November 15th through 17th.

It's always fun to work with the gastronomic professionals at Canaan Valley Resort and their managing company operator Guest Services, Inc. Once again, I will have the privilege of selecting and commenting on the wines to accompany the multitude of culinary treats throughout the weekend.

[caption id="attachment_780" align="alignleft" width="300"] Canaan Valley Morning


The event begins Friday, November 15 at 7 p.m. with a "taste-around reception" where more than 30 wines can be sampled with matching culinary treats from food stations featuring a wonderful selection of delicious goodies upon which to graze.

On Saturday morning, there will be a tasting featuring wines that I will suggest for Thanksgiving dinner. Immediately after the tasting, guests will be treated to a four-course wine-paired luncheon with commentary by yours truly. After lunch, folks will be free to hike, bike, nap watch football or just enjoy Mother Nature's purple mountain majesty!

Saturday evening's activities begin at 7 p.m. with a five-course, six wine grand gourmet dinner. The main course, which will be accompanied by two specially selected reds, will feature two portions of beef rib-eye prepared both braised and roasted.

The menus (see below) should get your collective mouths watering in anticipation. I haven't completed selecting all the wines yet, but you can rest assured that I will do my best to please the palates of those attending.

Guests have the option of attending the entire weekend for a package price ($290 for a single attendee and $499 per couple inclusive of room, taxes and fees) or choosing to participate in individual events ala carte (see prices below). For additional information or reservations call 800-622-4121 or visit online at www.canaanresort.com.

Friday Taste Around Reception ($40.00 per person)

Taste of ItalyMini Veal Oscar
Olive Tapenade
Greens, Beans & Sausage

Asian / MediterraneanBeef Lo Mein
Pork Fried Rice
Red Curry Chicken
Moussaka
Seafood
Chilled Trout Salad with Champagne Vinaigrette
Mahi Mahi with Mango salsa

From The BayouAlligator Gumbo
Frog Legs
Fried Boudine

DessertsTiramisu
Apple Fritters
Chocolate Dipped Fruit
Assorted Pastry's and Filled Chocolates

Demystifying Wines for Thanksgiving ($20.00 per person)
I'll share my picks for Thanksgiving Dinner

Lunch with Wine Pairings ($35.00 per person)
Port Pear with Saga Blue Cheese, Chardonnay, Blanched Walnuts & Baby greens
Bread Crusted Sea bass with a Lemon Shallot Butter
Pork Caprese with Red pepper Corn Fritters and a Sweet Potato Puree
Chocolate Ganache Cake with Banana Foster and Vanilla Bean Ice Cream

Grand Gourmet Dinner with paired wines ($75.00 per person)
Smoked Salmon on Pumpernickel with a Dill Sauce
Cream of White Asparagus & Butternut Squash
Bacon-Wrapped Seared Duck
Duet of Roasted and Braised Beef Rib Eye
Chocolate Fabergé Egg

Hope to see many of you at this Wild, Wonderful Wine Weekend.