John Brown has been a wine and food columnist in West Virginia since the 1980's. His regular columns appear in the Charleston (WV) Gazette-Mail under the title Vines & Vittles and in The State Journal - a statewide business weekly
Tipsy Pork Tenderloin Loves Zinfandel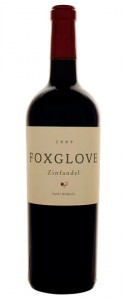 I don't think there is any more versatile and tasty cut of pork than the tenderloin. In the past, I have regaled you with various culinary treatments for that long and lean piece of pig meat. And today, I'll share another.
I call this recipe "Tipsy Tenderloin" because the marinade requires a glass of dry red wine (and also because I think it's only fair to reward the pig for his sacrifice). As a matter of fact, I suggest you reward yourself with a sip or two from the same bottle for preparing this lovely dish. So, here goes…
Shopping List: 1 pound pork tenderloin trimmed of all fat 8 ounces of dry red wine (I suggest zinfandel) 1 teaspoon of chopped fresh rosemary 2 tablespoons of Balsamic vinegar 2 cloves of garlic chopped 1 small onion chopped 2 tablespoons of flour 1 egg and one-half pound of shredded mozzarella 8 ounces of Italian sausage 3 ounces of extra virgin olive oil 1 red bell pepper cut into thin, two-inch long strips 1 package of chopped frozen spinach 1 teaspoon each of salt and freshly ground black pepper
Preparation Cut the pork tenderloin in two lengthwise and rub with salt and pepper
Between two sheets of wax paper, pound the pork into 1/2 inch thick pieces
Whip the wine, olive oil, garlic, rosemary and balsamic vinegar into a marinade
Marinade the pork in a bowl or plastic bag in the refrigerator for at least four hours
Cook the sausage separately, drain the fat and chop into small pieces
Sauté' the onions, peppers and spinach and allow to cool
Stir the cheese, egg and sausage into the onion, pepper and spinach mixture
Remove the pork from the marinade and pat dry (reserve the marinade)
Spread the mixture onto the meat and turn into rolls using toothpicks to secure
Dust the rolls in flour and sauté in olive oil until brown on all sides
Place in the oven and cook at 375 F. for 20 minutes
Remove rolls from oven pan and allow to sit for 10 minutes
Pour reserved marinade into oven pan and reduce liquid to a sauce
Slice the pork into half-inch rolls, pour the sauce over and serve
I accompanied this dish with orzo in a light tomato sauce and served the remainder of the 2009 Foxglove Zinfandel ($19) to wash it all down. I think a sangiovese or old vine grenache would be an excellent choice for this dish too.
Enjoy !