John Brown has been a wine and food columnist in West Virginia since the 1980's. His regular columns appear in the Charleston (WV) Gazette-Mail under the title Vines & Vittles and in The State Journal - a statewide business weekly
The bargain wines of winter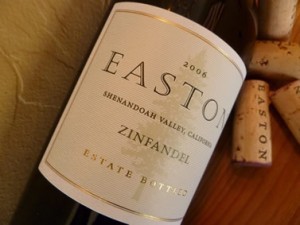 January has roared in with a frigid dose of reality as the profligacy of the holiday season has come home to roost in the form of credit card debt. Time to pay the piper and recommit to the principles of moderation and even (dare I utter the word)… frugality.
Hey, but you still have to eat and drink, right? While I am not averse to mac and cheese, stews or meatloaf, I'll still need to pair those tried, true and hearty staples with a sip or two of the grape. And, believe it or not, there are a plethora of good, inexpensive wines from which to choose.
From my point of view
, tasty wines priced between $8 and $20 a bottle represent a bargain and are a justifiable and necessary cost of helping ward off the ruinous effects of SAD (seasonal affective disorder). Good food and wine always seem to lift my spirits and shine some much needed light on this gloomy time of year. The only real issue is finding the good to excellent bottles in this price category and that is where your intrepid wine hound excels.
The list of goodies I am providing below is generally available at most wine retailers. If you cannot find them, simply request that your shop order them from their distribution chain. I have selected wines that are especially complimentary to a wide variety of wintertime dishes including, in addition to those mentioned above, soups (especially pasta fagiole), pot roast, pasta as well as chicken and dumplings, gumbo and, of course, chili.
Reds
: 2009 Alamos Malbec; 2008 Easton Amador County Zinfandel; 2009 Delas Freres Saint Esprit Cotes Du Rhone; 2009 Hahn Pinot Noir; 2009 Montes Cabernet Sauvignon; 2008 Banfi Centine Rosso; 2008 Bogle Old Vine Zinfandel; 2009 Columbia Crest Caberne3t Sauvignon and 2009 Martin Codax Rioja.
Whites
: 2010 Pacific Rim Riesling; 2009 Benzinger Family Chardonnay; 2010 Sitious Con Class Verdejo; Alamos Chardonnay; 2009 Pierre Sparr Pinot Gris; 2009 Trimbach Riesling; 2010 King Estate Pinot Gris; 2009 Clos Du Bois Chardonnay; 2010 Luna Di Luna Chardonnay/Pinot Grigio; 2009 Gini Soave Classico; 2010 Kim Crawford Sauvignon Blanc and 2010 St. Supery Sauvignon Blanc.
…..
Kudo's
I'm always on the lookout for restaurants that not only provide excellent cuisine, but also price their wines fairly. Laury's in Charleston is to be commended for having an excellent list that is priced very fairly. In most instances, wines at Laury's are marked up one to one-point five times their retail price, and that is about as good as you will find anywhere in the state.
Bluegrass Kitchen in Charleston's East End also prices their, small, but well thought out list, very reasonably. Other establishments around the state should follow suit which would encourage more diners to add a bottle of wine to the tab. And that's good for both the customer and the restaurant.