John Brown has been a wine and food columnist in West Virginia since the 1980's. His regular columns appear in the Charleston (WV) Gazette-Mail under the title Vines & Vittles and in The State Journal - a statewide business weekly
Just what the doctor ordered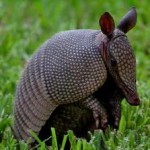 Fall is just about here! For me that means harvest is upon us – both in the world's great wine regions – and right here in West–by-Golly too. While we're not picking grapes in the Kanawha Valley, our local farmer's market (Capitol Market) is plum full of late season veggies that I have been eating and/or feverishly preserving for winter time consumption.
Also this time of year
, my thoughts turn to all manner of grilled meat dishes along with hearty red wines that just seem to go so well in cooler weather. But just as I began to plan a feast for this weekend built around these scrumptious victuals, I was reminded (by guess who) of my impending annual physical.
My family doctor's prescription for my well being includes a heavy dose of reality and a lecture on the merits of lifestyle moderation. So before I visit with him, I've decided to prepare a meal that includes a plethora of farm fresh vegetables, some heart-healthy red wine and roasted meat that is chock full of protein. Just what the doctor (Feelgood) ordered.
(Note to self: this menu may not comport with the wishes of my family physician).
While I'm a man of simple tastes
, I am sometimes required to consume complex dishes with esoteric wines and then render intelligent opinions on the experience. For instance, it is difficult to explain in plain English why shank of armadillo, braised with bok choy in a Tabasco sauce, is such a heavenly match to vermentino grown on the south-facing slope of Mount Supramonte in Sardinia. This job can be challenging!
So when I cook for friends and family, the food is usually straightforward, down-home meat and starch type meals with fairly inexpensive, no-nonsense wines that taste good and help de-clog the arteries (see, I'm really trying to be healthy).
In fact, I dearly love rack of lamb
, grilled and served with a great big, full-throttle Zinfandel. I have used New Zealand rack purchased at Sam's Club and these babies are excellent. But recently, I was able to get US raised, anti-biotic-free rack of lamb from my good friends at Sandy Creek Farms near Ravenswood.
I have mentioned Sandy Creek many times in the past. They raise beef, pork and lamb on organic food-stocks with no antibiotics or other additives, and then butcher and flash freeze the cuts of meat which they then deliver in and around the Charleston area. If you're interested in having them deliver to you call 1- 800-487-2569.
And while I love their beef and especially their pork chops, the rack is simply succulent. Here's my recipe for marinated and grilled rack of lamb, along with a few wine suggestions ,to go with this delicious meal that will feed four adults.
The Marinade
2 (six to 8 rib) racks of lamb
3 ounces of extra virgin olive oil
2 tablespoons of Dijon mustard
2 cloves of garlic finely chopped
2 ounces of freshly squeezed lemon juice
1 teaspoon each of kosher salt and freshly ground black pepper
1 tablespoon of fresh rosemary chopped
Preparation
Combine and then wisp all the ingredients into a marinade
Place the racks in a gallon plastic baggie or dish and cover for up to four hours
Light a charcoal or gas grill and roast the racks covered using indirect heat
Grill for about 20 minutes (for medium rare) and allow to stand for 15 minutes
Slice the racks into single or double ribs and serve
Serve with a side dish of ratatouille, vegetable couscous or pasta in a pesto sauce.
For the perfect wine accompaniments, I suggest full-bodied reds such as zinfandel or grenache. Try Ridge, Falcor, Edmeades or Easton zinfandel or Las Rocas, Borsao Tres Picos or Evodia grenache (garnacha). These wines are all priced under $20 a bottle.