John Brown has been a wine and food columnist in West Virginia since the 1980's. His regular columns appear in the Charleston (WV) Gazette-Mail under the title Vines & Vittles and in The State Journal - a statewide business weekly
Italian summer sippers: Molto Bene!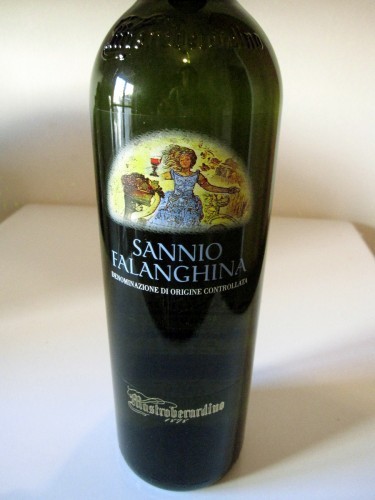 I have been on an Italian wine kick recently, sipping my way through all manner of vino and loving every second. It started with an Italian family wedding where the food was matched with fiascos of wine, including many hailing from that boot-shaped peninsula.
It kept on going when my brother, who thinks he is innately blessed with a sommelier's palate, paid us an extended visit and proceeded to drink his way through my now depleted cellar. To be fair, he did share a few of his vinous treasures - most of them older Barlos and Brunellos – so I shouldn't complain too much (but I am).
Don't get the impression, however, that we focused only on reds. No siree, we sipped everything from pinot grigio and arneis in the north to verdicchio and grillo down south. In addition, we tasted a whole lot of other whites and reds in between to accompany the prodigious quantities of food we prepared and consumed.
As I waddle around here now in self-imposed detox, I'd like to share with you some Italian wine suggestions, particularly bottles that pair well with the lighter-styled foods of summer. The versatility of these wines insures that, while they certainly do well with Italian dishes, you can match them with just about any cuisine.
All the wines recommended below are available in selected wine shops around the state. Oh, and be sure to pop the reds in the fridge for about half an hour before serving them. So here you go.
2010 Falesco Vitiano Bianco ($13)– This Umbrian lovely is made from equal parts of verdicchio and vermetino (a grape mostly grown in Sardinia). It is chock full of ripe green apple flavors with tones of minerality. Nicely balanced and refreshing, the wine would be an exceptional match to Salad Nicoise.
2010 Zenato Pinot Grigio ($14) – This is an atypical version of pinot grigio that, while delicate, exhibits a fruit forward richness and roundness in the mouth with an almost viognier-like aroma. This wine would be great to sip alongside a portobello mushroom, scallion, chevre and ham omelet.
2009 Mastroberardino Sannio Falanghina ($18) – I know the name is a mouthful, but so is the wine with a nose of anise and stones along with ripe pear flavors. This is a spicy white from southern Italy that you could very successfully match with steamed clams. 2008 Zenato Valpolicella Superiore ($18) – One look at this deeply colored wine and you think it has to be a ripasso (check out my last post) but it's not. Still, this valpolicella is richly textured and at the same time refreshingly balanced with loads of black cherry and cola flavors. It would be great with grilled chicken basted with garlic, olive oil, rosemary, lemon and coarsely ground black pepper.
2007 Prunotto Dolcetto d'Alba ($19) – This is a wonderfully refreshing lighter-textured red from Piedmont in northern Italy that constantly flies under the radar with consumers. With flavors of raspberries and cherries and excellent balancing acidity, this is a wine to accompany brats, Italian sausage or burgers on the grill.
2009 Prunotto Barbera D'Asti (($17) I'm a big fan of barbera and this one is full of plums and blackberries with great balance and a long finish. It also has some tannin that would allow it to continue to age with grace for a couple more years. Try it now with cappellini in a sauce of fresh tomatoes, basil, garlic and pecorino romano.
Enjoy!