John Brown has been a wine and food columnist in West Virginia since the 1980's. His regular columns appear in the Charleston (WV) Gazette-Mail under the title Vines & Vittles and in The State Journal - a statewide business weekly
Howdy Doody, Julia Child and Sponge Bob: Only one has eaten Teala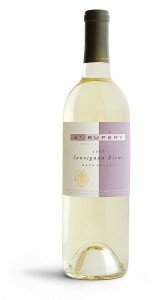 As a general rule, I avoid cooking indoors this time of year. It doesn't make much sense to heat up the house by using the kitchen stove – let alone the oven - but that's what I did last weekend to prepare one of my favorite seasonal go-to dishes.
The Italian side of my family calls the dish "Teala" (pronounced tee-A-luh). This superb casserole uses some of the freshest vegetables available from our gardens or the local farmer's market, and combines them with herbs, cheese and spices to make a delicious all-in-one meal.
Teala was a summertime staple
for many of us growing up in our Italian neighborhood of North View (in Clarksburg). In those days long ago, Howdy Doody ruled the airwaves, Sponge Bob was traveling salesman and Julia Child was a former spy who liked to cook.
Anyway, Teala was about the only way my mother could get me to eat veggies such as eggplant, zucchini or squash. And those are the primary constituents of the dish, along with potatoes, which are optional. As a matter of fact, Italians not only allow options, they encourage menu latitude which in turn precipitates heated arguments over who's Teala is best. And, of course, that's the idea.
So, today
I am going to share my version of the dish my mother, grandmother and aunts prepared (each one differently). Most used potatoes (I don't), some refused to use tomatoes and others disdained the use of hot peppers, onions or bread crumbs. This then allowed them to debate the merits of each Teala iteration endlessly.
Wherever they are at this moment, I know they're all ready to pounce, but here's my take on Teala which, by the way, can be paired wonderfully well with sauvignon blanc such as St. Supery from Napa. The dish would also marry nicely with a medium-bodied, spicy red like Marques de Caceres Rioja.
Teala
2 medium sized zucchinis, peeled and cut into 1/8 inch thick rounds
2 medium sized yellow squash cut into 1/8 inch thick rounds
2 medium eggplants, peeled and cut into 1/8 inch thick rounds
1 medium sized onion cut into thin vertical slices
1 hot (or mild) banana pepper cut into vertical slices
1 sweet red pepper cut into vertical slices
1 small bunch of parsley and one handful of basil chopped together
4 cloves of minced garlic
1 third cup of unseasoned bread crumbs
1 half cup of grated pecorino-romano cheese
4 ounces extra virgin olive oil
1 teaspoon each of salt and freshly ground black pepper
DRIZZLE a bit of the olive oil on the bottom of a casserole dish and rub all over
LAYER the eggplant to cover the bottom of the dish
TOP with salt, pepper, herbs, onions, garlic, peppers, bread crumbs, cheese and oil
LAYER zucchini and repeat the step above
LAYER yellow squash and repeat toppings
REPEAT above until the casserole is full
TOP layer should be drizzled only with olive oil, salt, pepper and cheese
COVER with aluminum foil and place in a 375F oven
BAKE for 1 hour 15 minutes covered and last 15 minutes uncovered
ALLOW Teala to rest for 20 minutes before serving