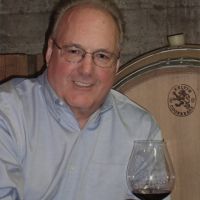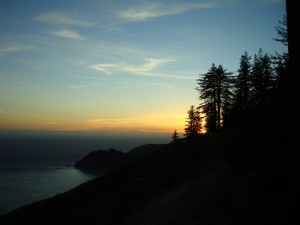 When most of us think of California wine country our thoughts naturally track to Napa or Sonoma counties- two of the most famous wine appellations in the entire world.

However, if you are unfamiliar with Monterey County, you need to take a trip down the Golden State's coast (about a 100 miles south of San Francisco) and sample the truly amazing variety of wines produced in this topographically diverse region.

Just recently, I had occasion to re-visit the area and today I'll try and paint a picture of the region as well as share some of my tasting notes from some of Monterey's best wines.

In addition, the Monterey Peninsula is also an overflowing cornucopia of fruits and vegetables with thousands of acres of fertile farm land producing everything from artichokes to garlic.

From Carmel Valley and the Santa Lucia Highlands in the north to San Bernabe and San Antonio Valley in the south, Monterey County is an incredibly large wine producing region with more than 40,000 acres of vineyards, 85 wineries and nine distinct American Viticultural Areas (AVA's). It also features breath-taking vistas of the Pacific Ocean, picturesque seaside villages and the rugged coastal highlands.


The variety of soil composition, topography and unique micro-climates allow the county to produce a wide range of wine styles. Probably the most significant influence on grape growing in Monterey is the Pacific Ocean where just off the coast the depth of the sea plunges more than two miles.
This "Blue Grand Canyon"
as it is locally known has a tremendous effect on the coastal climate where summertime temperatures on shore can reach triple digits during the day and plunge 40 or 50 degrees F at night. In addition, morning fog delays the heat and combines to give Monterey County a long, cool growing season which is perfect for just about all great varietals, particularly chardonnay and pinot noir.
I had the occasion to taste a fairly wide variety of wines from different AVA's in Monterey County, and I was pleasantly surprised by their overall balance of fruit, alcohol and acidity As you know from reading these tomes, I value wines that pair well with food and are balanced, especially ones that are subtle and complex. I certainly prefer wines of this style rather than the "in your face" alcoholic fruit bombs that seem to have a gained a cult wine following and which are more suited to accompanying road kill than real food. But I digress.
My first stop
was the tasting room at Robert Talbott Vineyards. Talbott was founded in 1982 and the winery concentrates on pinot noir and chardonnay grapes planted in two distinct estate vineyards – Sleepy Hollow in the Santa Lucia Highlands and the Diamond T in Carmel Valley. I was led through the tasting of the Talbott portfolio of wines by Ross Allen, director of marketing and a wine industry veteran.
Here are my tasting notes for the Talbott wines. Incidentally, these wines should be available throughout the state.
2008 Talbott Kalie Hart Chardonnay
($24)  Named after Robb Talbott's daughter Kalin, this wine literally bursts with clean, crisp chardonnay fruit, yet it has roundness on the finish that comes from extended aging on the lees. Nicely balanced with citrus and peach notes, I would suggest pairing it with halibut in a beurre blanc sauce.
2008 Talbott Sleepy Hollow Chardonnay
($40) The essence of what California chardonnay can and should be, this wine is a combination of power and subtly with ripe apricot and peach flavors and a nose of butterscotch and freshly baked bread. Exceptionally balanced with a lingering finish, the Sleepy Hollow chardonnay deserves to be accompanied by either roasted Chilean sea bass or lobster and drawn butter.
2008 Talbott Logan Pinot Noir
($26) This Santa Lucia Highlands pinot noir (named after Robb's son Logan) is a medium bodied wine with jammy, earthy aromas, ripe cherry/cola flavors and a hint of spice and vanilla on the finish. Pork tenderloin roasted and sauced with cherries or blueberries would be a lovely combination with this tasty wine.
2008 Talbott Sleepy Hollow Vineyard Pinot Noir
($40) Spicy, rich and full bodied, the Sleepy Hollow pinot noir is a fairly powerful wine with dark fruit flavors balanced by an acid backbone that pulls the wine together. This one has some aging potential and should reward the patient wine lover with an even better experience with three to five years in bottle. Pair it now with grilled King salmon or apple wood smoked chicken.
Next time we'll take a look at a few other wines from Monterey County. Stay tuned.