John Brown has been a wine and food columnist in West Virginia since the 1980's. His regular columns appear in the Charleston (WV) Gazette-Mail under the title Vines & Vittles and in The State Journal - a statewide business weekly
Alternative wine choices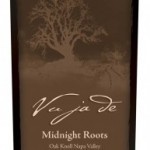 I admit it.  I'm easily bored.  So the other evening when I descended to my cellar to pick out a wine for dinner, I searched for something other than the same old, same old. I gotta say, it was tough finding something other than cabernet, pinot noir, zinfandel, chardonnay, sauvignon blanc, etc.
After considerable rooting around, I found a dusty bottle of 2004 Vietti Barbera D'Asti and paired this little lovely with meatballs and faro in marinara sauce.  What a great combo!  Barbera is the lesser-known little brother of Barolo and Barbaresco  - the more famous reds from Italy's Piedmont region  - and it is the perfect match for spicy, tomato-based dishes.
At about $15 a bottle, barbera is also a great value. Rich, medium-bodied and chock full of dark cherry flavors, barbera also has a good dollop of acid to balance it out. In addition to Vietti, look for producers such as Chiarlo, Prunotto and Pio Cesare.
If variety is the spice of life, then changing up your varietals can spice up your wine life too.  Here are some other alternatives for your consideration which are not only excellent in their own right, but will also make your palate fonder for the usual wine suspects when you return to them later.
Valpolicella can be a light to medium bodied wine full of bright fruit flavors that can successfully be paired with chicken, veal or pasta dishes.  However, Valpolicella made in the Ripasso style, is a fuller-bodied version of the wine. Ripasso is produced by adding the left over skins and seeds from Amarone into the fermenting Valpolicella producing a wine similar in body to zinfandel.
Look for producers such as Allegrini, Bertani, Masi and Zenato for both regular Valpolicella and those made in the Ripasso style.  The Ripasso style wines are more suited to being paired with heavier-flavored dishes such as stews or garlic-enhanced roasted meats.
Finding alternatives to the ubiquitous chardonnay, pinot grigio or sauvignon blanc whites can also take a little searching.  Marsanne and Rousanne, both grapes indigenous to the Rhone region of France, are excellent alternatives especially to chardonnay.
These grapes, often combined in a cuvee, can be full-bodied and rich as well as balanced and can be matched with fuller-flavored dishes spiced with curry, cumin and even peanut sauces.  In the US, look for producers such as Cline, Qupe and Tablas Creek all of which make the  wines in combination or as single varietals.
Arneis, from the Roero region of Piedmont in Italy, is also an excellent substitute for pinot grigio.  Arneis is the actual name of the grape and it is usually a very delicate, sometimes slightly spritzy wine with citrus and melon flavors.  Pair it with plainly cooked seafood or even salads with ranch –type dressings. Look for   producers such as Gallina, Giacosa or Pio Cesare.
And for an excellent alternative red with a local connection, look for Vu ja de Vineyards "Our Journey Together"  ($25). Not sure who is on the journey or where they are going, but the blend of 82% syrah and 18% cabernet sauvignon is a full-bodied mouthful of wine with hints of mocha, chocolate and dark fruits.  Pair this baby with leg of lamb rubbed with garlic, black pepper and kosher salt.