John Brown has been a wine and food columnist in West Virginia since the 1980's. His regular columns appear in the Charleston (WV) Gazette-Mail under the title Vines & Vittles and in The State Journal - a statewide business weekly
Wine for heat seekers !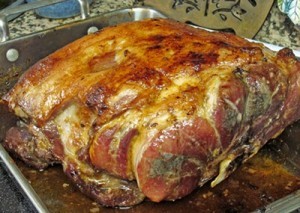 There must be capsaicin in my DNA because I have an insatiable addiction to spicy foods!
Peppers are my crack cocaine
, the monkey on my back and the refuge I seek when I am forced, over an extended period of time (say, one day), to eat foods prepared by aliens from the planet of Bland.
So concerned am I about the prospect of having to endure Casper Milquetoast meals, that I regularly and surreptitiously carry a miniature (one ounce) bottle of Tabasco with me at all times. Sometimes those mashed potatoes need a little zing, don't you think?
At this point, you're probably wondering how the incessant assault of spicy foods affects the wine judgments of a cultured and sensitive palate. Obviously, you would be asking the wrong person since I cannot remember a time when I did not consume spicy foods (nor am I in any manner cultured or sensitive).
However, I do admit
to toning down the heat a bit over the past several years to what might be considered moderate on the Scoville scale (which is a measure of the heat or piquancy of peppers). Still, I readily acknowledge that my predilection toward spicy foods does influence my wine suggestions.
Ah, but that's the point of today's lesson, class! There are indeed wines that enhance and compliment spicy foods.
This past weekend, I prepared a dish made famous by David Chang. Chang is a Korean-American chef who has taken the culinary world by storm over the past few years with his all-inclusive brand of "new" American cooking. To be sure, he leans heavily on Korean and Asian foods as a base, but he applies those influences to standard American fare like slow cooked pork or fried chicken.
And while his style
is not particularly spicy, I did up the heat-ante on his Bo Ssam roast port shoulder recipe and on his sauces. Incidentally, the sauces are magnificent and easy to prepare. Many of the ingredients for the sauces are available in grocery stores or at the Asian Market on 7th Ave. in South Charleston.
Oh, by the way, this is not a food choice for the sodium or sugar averse folks out there.
In a nutshell, the Bo Ssam recipe calls for an eight to ten pound pork shoulder which is rubbed all over with a cup each of white sugar and Kosher salt. The roast is then covered in plastic wrap and placed over night in the fridge. I spiced up the recipe by adding one teaspoon each of cayenne pepper and smoked paprika.
The next day, the pork is slow roasted at 300 degrees for about 6 hours, allowed to rest for an hour and then rubbed with seven tablespoons of brown sugar and one of salt before placing it in a 500-degree oven to carmelize for about 10 minutes. The meat is then pulled apart, placed in bib lettuce wraps, drizzled with sauce and consumed. Spectacular !
Check out Susan Filson's
article and Chang's recipe in the "Daily Loaf" at:
http://cltampa.com/dailyloaf/archives/2010/03/03/momofukus-bo-ssandaumlm-recipe#.T0zx-l0j5Jg
Okay, so what's this have to do with my jaded and heat-infected palate, and how is it possible to match wine to spicy dishes? Granted, you could take the easy way out and pour yourself a cold one (which I have often done), but, hey, this is a wine blog and anyway I believe wine offers a broader selection of liquid alternatives.
For the pork shoulder
with two different spicy sauces, I actually paired the dish with an Alsatian gewürztraminer that was slightly sweet. The sweet, tart and flowery flavors of the gewürztraminer melded with and enhanced the salty and spicy pork dish. Look for Alsatian gewürztraminer from Trimbach, Pierre Sparr or Hugel.
You might also try riesling or gewürztraminer from Washington State such as those produced by Chateau Ste. Michelle, Columbia Valley or Pacific Rim.
Pinot noir and rose are also good accompaniments to spicy foods. For the dinner, we opened a 2009 Concannon Central Coast Pinot Noir ($15) and a 2009 Crios Rose of Malbec ($14) from Argentina.
I would also suggest
sparkling wines for heat-infused foods. I love the flavor and value of Spanish Cava's such as Freixenet Cordon Negro ($11), Dibon Cava Brut ($12) or Segura Viudas Brut Reserva ($11).
So, the next time you need to feed ten of your most rabid heat-seeking foodies, try the Bo Ssam recipe with a flagon or three of the above-mentioned wines.