John Brown has been a wine and food columnist in West Virginia since the 1980's. His regular columns appear in the Charleston (WV) Gazette-Mail under the title Vines & Vittles and in The State Journal - a statewide business weekly
RECOMMENDATIONS: Affordable Wines Worth a Taste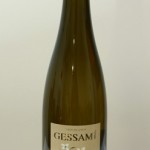 So, back to the "written" version of my wacky world of wine (see post below on the whereabouts of "WineBoy, the Webcast"). I've been cleaning out my recent tasting notes and have come up with several goodies that should provide you with a blend of red, white and rose wines for your consideration. Here are some goodies: 2005 Vincent Giardin Cuvee Saint Vincent Bourgogne Rouge ($25) – The 2005 vintage in Burgundy was a sensational success for both red (pinot noir) and white (chardonnay) wines. It is very rare for Burgundian pinot noir to have both finesse and richness, but the '05 Cuvee Saint Vincent is a wine that should please both the European and American palate as it is light-bodied, yet round with sweet fruit flavors. This beauty blends the vinification styles of both Burgundy and California to produce a wine with aromas of It would make a superb accompaniment to roasted pork tenderloin in a light mustard crème sauce.
2006 Gramona Gessami ($18) – This unique Spanish wine (from Catalonia) is a blend of 70 percent muscat and 30 percent sauvignon blanc. With aromas of spice and ripe pear, this golden wine is chock full of slightly sweet citrus and apricot flavors that are balanced out by good acidity. It would be a delicious match to spicy oriental foods like Thai curry.
2007 Sierra Cruz Carmenere ($10) -As a member of the cabernet sauvignon family, carmenere (pronounced car-men-yare) originated in Bordeaux as one of the grapes permitted for use in the red blends of that storied region. While it is not now used in France, Chilean winemakers have embraced it and several wineries in that country produce it as a single varietal. The '07 Sierra Cruz is a very pleasant, soft, medium-bodied wine that has fresh cabernet-like aromas and flavors of spice, dark fruit and black pepper. It is a great value and also would be a nice match with marinated and grilled skirt or flank steak.
2007 Marques De Caceres Rose ($12) – A lovely, fruit-forward and bone dry rose from the famous Rioja region of Spain. The '07 Marques De Caceres is a blend of tempranillo and grenache and has aromas of strawberry and hay. In the mouth, this wine has a dried cherry and spice flavor profile that gives it a richness that is balanced by crisp acidity. Great for a picnic and it is especially simpatico with grilled chicken.
2007 Sierra Cruz Sauvignon Blanc ($10) This Chilean sauvignon blanc just oozes with bright citrus flavors and a nose of herbs and grass. Stylistically, it is a cross between the herbal, grassy wines so prevalent in Sonoma County and the riper, more fruit forward products of New Zealand. Match it with pasta sauced with arugula, pine nuts, mushrooms and parmesan.
2006 Conclass Rueda ($12) – This is another sleeper white from Spain that is simply delicious! Crisp, yet full flavored, this wine is a combination of verdelho and sauvignon blanc and really delivers with citrus flavors and stony minerality. It is a mouthful of wine, but very balanced and just begs to paired with Chilean sea bass sautéed in olive oil, shallots, a pinch of thyme and cracked white pepper.