John Brown has been a wine and food columnist in West Virginia since the 1980's. His regular columns appear in the Charleston (WV) Gazette-Mail under the title Vines & Vittles and in The State Journal - a statewide business weekly
Gifts of wine build Christmas cheer!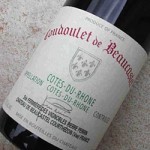 'Tis the season to be (get?) jolly! Well, in that spirit, it's time for my annual Christmas wine gift recommendations. In addition to providing you with a few ideas for the important wine lovers in your life, you might also wish to pass this list along to those inclined to remember you on December 25th.
But before I get to the wines, I have a few other wine-related gift ideas.
Books: The Oxford Companion to Wine – Third Edition ($65) by Janice Robinson is the most comprehensive compendium of wine information you will ever read. It is the ultimate reference guide to anything to do with the liquid we all love.
Been Doon So Long ($35) by the zany, clever, irreverent wine maker-satirist Randall Graham is a hilarious romp through winedom. Owner of Bonny Doon Winery, Graham's views on the state of wine are delivered with zinging tongue-in-cheek wisdom and humor.
Wine Vacation:Solage is a 22-acre uber-spa located at the northern terminus of the Napa Valley in the town of Calistoga. Surrounded by mountains and vineyards, I had the pleasure of reposing at Solage earlier this year and was blown away by the experience. With an incredible restaurant on the premises, a world-class spa and even mud baths, this is a spectacular destination for any food and wine lover. Check out the packages at http://solagecalistoga.com/ or call 866 942 7442.
Okay, so let's get to the wines. These goodies are arranged in no particular order (other than price) and include just about all the major wine regions and varietals.
Under $20: 2007  C&B Cabernet Sauvignon Chalk Hill Reserve; 2006 Chateau Greysac; 2009 Terra Andina Cabernet Sauvignon; 2009 Alexander Valley Vineyards Gewurztraminer; 2008 D'Arenberg Hermit Crab; 2009 Ferraton Tavel Rose'; 2007 Bogle The Phantom; 2008 Banfi Centine Rosso; 2008 Vinosia Aglianico; 2009 Palo Alto Sauvignon Blanc; and 2008 The Stump Jump.
$20 to $40: 2007 Newton Claret; 2008 Wente Riva Ranch Chardonnay; 2006 Domaine Serene Yamhill Cuvee Pinot Noir; 2007 Falcor Henry Ranch Chardonnay; 2007 Chalk Hill Chardonnay; Domaine Chandon Brut; 2007 Ridge Vineyards Lytton Springs Zinfandel; 2007 Evidence Cabernet Sauvignon; 2008 Tantara Pinot Noir; and 2007 Talley Vineyards Chardonnay.
Over $50: 2004 H Block Cabernet Sauvignon; 2006 Domaine Serene Evenstad Reserve Pinot Noir; 2004 Banfi Brunello Di Montalcino; 2004 Taittinger Comtes Champagne Rose'; 2005 Silver Oak Cabernet Sauvignon Napa; 2005 Catena Zapata Malbec; 2008 Shafer Red Shoulder Ranch Chardonnay; 2005 Chateau Lynch Bages; and 2005 Chateau Beaucastel Chateauneuf Du Pape.
Merry Christmas and Happy Holidays to all!