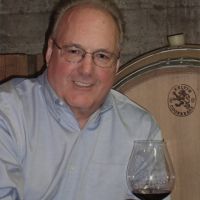 Saint Patrick's Day is coming up this week, so I thought I would wow you with a great Irish recipe. So, while I'm not a Bangers and Mash or Soda Bread kind of guy, I am one-half Irish and I feel obliged to celebrate my Gaelic heritage by cooking up a Saint Patrick's Day meal. However, I just couldn't find anything that tickled my culinary fancy.

Then I had what I thought was a solution to the problem. Since I am also one-half Italian, why not find a recipe that uses the traditional culinary ingredients of Ireland and Italy to prepare a dish that pays homage to both storied nations.

Unfortunately, as I searched my treasure trove of cookbooks, I was unable to find any Irish-Italian dishes. I suppose I could try and create one. How about something like this: Corned Beef Marinara over Cabbage Fettucine; or Skirts and Kidneys Bolognese in Blood Pudding?


I must admit neither of the above mentioned combos excited my taste buds. So I decided to go in another direction. Since everyone knows that green is the national color of Ireland and that pasta is the national food of Italy, I've decided to combine these two characteristics to create a dish I'll call Saint Patty's Day Pasta.

Okay, I know, this is a bit of a stretch, but hang with me a bit longer because I think you're going to love this recipe.

Two of the main ingredients in the recipe are Charleston Bread's homemade spinach fettucine, and the lovely extra virgin olive oil from locally-owned Villa Ditrapano. Both the pasta and olive oil are green and they share the culinary stage in the recipe with arugula and basil to give this dish a definite emerald hue.

More importantly, this is one tasty dish! Check this out.

Saint Patty's Day Pasta

One red bell pepper, small fennel bulb, medium onion,
Six Italian Roma or plum tomatoes
One pound spinach fettuccine
Four peeled cloves of garlic
Two links each of Italian and Andouille sausage
One 8 -ounce can of tomato sauce
Two ounces of cooking olive oil
One ounce of premium extra virgin olive oil
One-half teaspoon each of Kosher salt and freshly ground black pepper
Four ounces of grated parmesan cheese
One-half cup of pasta water
Two ounces each of fresh, chopped basil and arugula

Cut bell pepper and tomatoes in chunks; onion and fennel in eighth inch rings
Place vegetables and garlic cloves on an oven pan, drizzle with regular oil and bake at 400 degrees for 30 minutes
Roast the sausage in another pan in same 400 degree oven for 40 minutes, turning once at 20 minutes
Chop cooked garlic in small pieces and combine with cooked vegetables in a sauce pan
Add tomato sauce to pan, cook at low heat for 30 minutes- add salt and pepper to taste
Cut sausage into half inch rings, set aside; then add to the sauce after 25 minutes
Cook pasta Al-dente and drain in colander
Combine pasta, sauce and half the parmesan to a large sauté pan over low heat
Toss together with fresh basil and arugula then add pasta water if needed
Plate pasta and sprinkle parmesan and drizzle premium olive oil over top of pasta

My wine choice to pair with Saint Patty's Day Pasta is the 2016 Alexander Valley Vineyards Redemption Zinfandel ($25). This medium-bodied Dry Creek Valley red is round, rich and well balanced with spicy, blackberry flavors and just a hint of toasty vanilla.

Happy Saint Patrick's Day. And may all your Leprechauns be green!