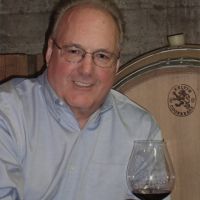 One of Peter Meyer's disciples was Bill Sohovich, owner of Soho's (above) and Blossom and a culinary pioneer in his own right. Photo by Walker DeVilleAs a native of Clarksburg, W.Va., I am genetically predisposed to seek out and find good food. It is in my DNA! So when I moved to Charleston a few decades ago, I was shocked to find that the Kanawha Valley was a culinary wasteland. Back then, there were only three fine dining establishments in Charleston. Catering to traveling salesmen on expense accounts, the "Heart of Town," Ernie's Esquire and "Top of the Inn" restaurants served up gigantic portions of prime rib washed down with barrels of beer and a mind-boggling assortment of "high balls." Wine lists consisted of Lambrusco, Lancer's Rose and Vito's Thunder Mountain Chablis - and only artsy types or effete snobs ever dared order wine with their dinner.
Yes, there were a whole host of fast food and chain restaurants where most of the rest of us dined (on those once-a-week occasions when our meager budgets permitted a night out). But there were really no fine dining establishments, and hardly any ethnic food restaurants – except for a couple of Chinese places and Joe Fazio's.Look, I'm really not a food or wine snob, but the restaurant choices were very limited back then. Okay, so Charleston is not quite culinary nirvana yet, but, in my humble opinion, we've come a long way, baby! The wine lists have evolved, too. Now, even the chain restaurants have decent lists while the finer dining establishments' selections provide a variety of choices for the knowledgeable wine consumer.
Unlike the "Big Bang" theory of evolution, the Charleston culinary Renaissance did not just dramatically appear one day. In fact, I give most of the credit to a couple of local pioneers: Otis Laury and the late Peter Meyer. Otis Laury worked his culinary magic at his Laury's Restaurant, featuring Continental cuisine, and Meyer led the food and beverage operations at the Charleston Marriott's (now closed) Tarragon Room. Meyer, a classically trained chef and native of Switzerland, took that restaurant and wine list to a whole new level until his untimely death a few years back.
In the last decade or so, we've seen an influx of fine dining establishments whose owner-chefs combine quality ingredients, excellent culinary skills and aesthetic presentation, to deliver the kinds of dining experiences one could previously only expect in "the big city."
One of Peter Meyer's disciples is Bill Sohovich, owner of the Blossom and Soho's restaurants and a culinary pioneer in his own right. Sohovich is a graduate of the Culinary Institute of America (CIA) and has carried on the traditions of Peter Meyer into the new century. There are others who deserve credit too. Jeremy Stills, chef at Edgewood Country Club and also a graduate at the CIA, has worked with Sohovich over the years and has had a notable influence on the city's culinary transition from ordinary to exceptional. Tom Grant, whose Wellington's Restaurant at Scarlett Oaks Country Club, still serves excellent cuisine was a local culinary pioneer, too.