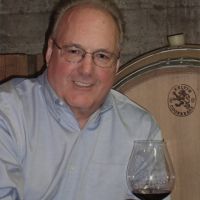 Inspiration is a wonderful thing! After attending a spectacular wine dinner at the Bridge Road Bistro recently, I was inspired by the culinary virtuosity of chef Paco Aceves to create my own plebeian version of gastronomic heaven. It's a dish I'll call "Doin the Spicy Chicken."
If you're old enough, you probably remember doing the "Funky Chicken." While that dance required a few nimble moves, laying down steps for the Spicy Chicken is a lot easier, and today I'm going to tell you how. I'm also going to suggest a few wines that will not only tame that chicken, but also enhance the flavors of this nifty little dish. If you haven't done so already, it is definitely time to dust off the old grill and get ready to barbeque some de-feathered edibles! Here's how:
Doin' the Spicy Chicken Recipe 1. Buy two frying chickens, remove those unspeakable parts from the cavity and cut off any excess chicken fat.
2. Then work a long, thin, boning knife under the skin of the chicken (all over if possible) and create pockets between this skin and the meat.
3. Now mix together a teaspoon each of chili powder, salt, black pepper, cayenne pepper, cumin. Add to this mixture three tablespoons of olive oil and three finely chopped garlic cloves. This should have a pasty consistency.