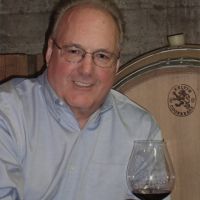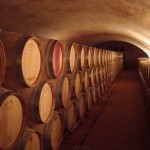 Our wine and food exploration of Italy continued in the Piemonte region and later included a brief, but memorable, stay in Tuscany where we were treated to a delicious multi-course lunch with accompanying wines at a renowned Brunello Di Montalcino producer.  But I'm getting ahead of myself.
Back at base camp (La Cascina Del Monastero), Velda Grasso and her winemaker husband Pepe (short for Giuseppe) not only provided us with excellent accommodations and spectacular dining recommendations, they also prepared and served us (and eight other lucky guests) a seven - course, seven wine gourmet dinner one evening.
Pepe's wines, which include Arneis, Dolcetto, Barbera, two Barbaresco's, Barolo and a delicious Moscato with dessert, were lovely accompaniments to the food. Velda's menu consisted of:  antipasti with local cheeses and salami, bruscetta with fresh tomatoes and herbs, lasagna with four cheeses, Italian wedding soup, sautéed rice balls with fontina, porchata (roast pork) with porcini mushroom sauce and hazel nut cake with a poached pear.
(Check out the Cascina's website at  www.cascinadelmonastereo.it. You can also get great advice on lodging, restaurants and wineries on your next trip to Italy by going to www.italybestsecrets.com).After dinner, our intrepid group moved to the terrace to watch the stars and sip Pepe's Grappa. For those of you unfamiliar with Grappa, it is the Italian equivalent of "moonshine" that is made from the pomace (pressings) of fermented grapes.  While Pepe's elixir was smooth and (too) easy to drink, I've had the misfortune of sipping Grappa that could have been used as rocket propellant.Groggy, but undeterred, we set off the next morning for a visit to one of Piemonte's most respected wineries, Prunotto.   Prunotto was established by the family of the same name in the 1920's and sold to the Tuscan Antinori Winery in 1989. Prunotto's winery is located in the hub town of the Barolo and Barbaresco region – Alba.
Cellars at PrunottoWhile Prunotto features the full line of Piemonte wines, two that are worth seeking out are the 2005 Barbera D'Asti and the 2004 Bric Turot Barbaresco.  The former is bursting with bright cherry fruit,  is well balanced and would be a wonderful partner to pasta with a putanesca sauce (featuring tomatoes, garlic, olives and red pepper flakes). The Barbaresco is a single vineyard wine that has aromas of dried flowers and sour cherries with loads of rich, ripe black currant flavors that beg to be paired with roasted pork.