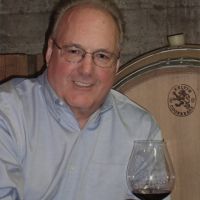 When Joseph H. Diss Debar came up with our state's slogan- Montani, Sempar, Liberi ("Mountaineers are Always Free") in 1872, he kind of left it up to us to decide what we are "always free" to do. Taken to its literal and extreme conclusion by some mountaineers, those historic Latin words on the West Virginia State Seal have lead to incarceration.
My application of the slogan is much less dramatic. I take it to mean that I'm free to visit and experience all areas of the state, and then raise a glass to its vast and majestic beauty. Of course, unlike the aforementioned mountaineers, I choose to toast the state with a glass of wine instead of  a jug of John Barleycorn.
Hey, I'm not picking on those who prefer lesser beverages, but nothing compares with the experience of enjoying good food and wine in the lodge of one of our glorious state parks, or in one of our exceptional resorts while observing Mother Nature's artwork.
I wax poetic only because I have visited some incredible places over the past several months where food and wine were the central theme around which visitors could enjoy and experience the beauty of nature right here in West –By-Golly.
Most recently, Stonewall Resort hosted their 8th annual Culinary Classic (held each March) where chefs from all over the state were able to showcase their gourmet wares and share them with the attending guests. More than 250 people attended this year's event and sampled not only excellent cuisine, but also wines to match the delicacies.