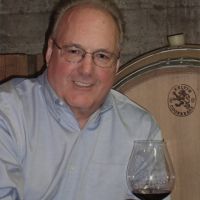 We're all struggling right now to find just the right wine for the lucky folks on our holiday gift short list. To make things a little easier for you, I've spent a whole lot of time and exhausted a plethora of brain cells just to come up with some really tasty suggestions for your consideration.
All the wines I'm recommending are under $35 a bottle (most are under $20) and are available throughout the state at your favorite wine shops and grocery stores. So go out and have a little fun. You might even buy a bottle or two for your own pleasure.
2009 Estancia Chardonnay Pinnacle Ranches -The cool Monterey climate accompanied by a long growing season produced a ripe, mouth-filling chardonnay. Highlighted by a soft, creamy texture, this wine was partially barrel fermented and aged a while in oak. Roasted cod or sea bass that is simply sauced would benefit greatly from an accompaniment of this lovely wine.
2007 Allegrini Palazzo Della Torre – One of my all-time favorite reds, this blend of corvina and rondinella is a smooth, yet full-bodied wine made using the ripasso method where a portion of the grapes is allowed to dry for a few months before fermenting. The resulting wine is rich and robust with great black cherry fruit and cola flavors. This one begs to be paired with Osso Bucco or beef carbonade.
Rotari Rose- This non-vintage sparkler from Trento in northern Italy is a blend of 25% chardonnay 75% pinot noir. It was number 13 on Wine Enthusiast Magazine's 2010 Top 100 Best Buys of the Year. Produced in the champagne method, Rotari can be sipped as an aperitif or matched with appetizers like cheese, olives or fruit.