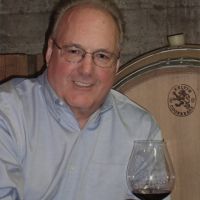 A superb wine for your sipping pleasure: 
2005 Ramon Bilbao Rioja ($15) – I love the wines of Rioja in northern Spain and this special 100 percent tempranillo is a real stunner! With 14 months in oak, the wine has a nose of vanilla, leather and cola. On the palate, bright, ripe cherries give way to a rich, round, toasty mouthful of Rioja that lingers on the finish.  You need to try this wine with roasted meat such as tenderloin of pork which has been rolled in rosemary, garlic, crushed black pepper, sea salt and olive oil.
Wine and Food Events
Join the good folks at Bridge Road Bistro on Tuesday, April 21st for a reception and special dinner featuring the wines of France.  Olivier Lotterie of Vineyard Brands will describe the wines which have been specially selected to match the multi-course meal.
The reception begins at 6 p.m. followed immediately by dinner. Cost of the dinner is $69 (plus tax and gratuities) per person. To make reservations, call the Bistro at 304-720-3500.
 

Canaan Wine Weekend
Just about every six months, I have the pleasure of participating in and presenting at a wine weekend event at Canaan Valley Resort in the mountains of wild and wonderful West Virginia.  The fourth version of this mountain gourmet extravaganza will take place May 8th and 9th at the lodge on the grounds of the Tucker County state park.
I'll select wines from around the world that will be paired with a cornucopia of culinary delicacies prepared by Canaan Valley Resort's executive chef Nemat Odeh.
Chef Odeh, who received his culinary training in Europe, knows a thing or two about food and is also adept at working with wine – and picky wine guys like me.
Here's the schedule:
Friday,
May 8 at 7 p.m.: Guests will kick-off the weekend with a "taste-around reception" where
more than 20 wines from the world's most prestigious regions can be sampled with matching culinary treats, including crab cakes, beef tenderloin, smoked salmon, pasta, a raw bar, desserts
and other treats.  This wine and food "graze around" is a wonderful way to evaluate wine with food. In fact, I always seem to experience a wine and food "epiphany moment" at these informal taste arounds.
The next day at 11a.m., yours truly will conduct an educational wine tasting and seminar followed by a delicious luncheon with specially selected wines. Chef Odeh will then conduct a nutrition and culinary demonstration after which guests can enjoy an afternoon of activities or take a nap and get ready for evening ahead.
Saturday evening's activities
begin at 7 p.m. with the multi-course Grand Gourmet Dinner with accompanying wines.
The menu includes Lobster Martini,
Tabouilli Salad in a Cucumber Boat, Duck Cake with Tomato Lavender Marmalade, Steamed Pacific Cod with Napa Roasted Tomatoes, Braised Veal Shank with Morel Mushroom Risotto, and Baked Alaska with Huckleberry Puree.
Guests have the option of attending the entire weekend for a package price, or choosing to participate in individual events ala carte. For pricing and additional information or reservations call 800-622-4121.  I hope to see some of you at this great event.