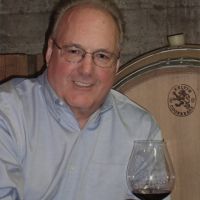 The annual "Wild, Wonderful Wine Weekend," which has become an annual gourmet rite of fall, will be held from October 24-26 at Canaan Valley Resort. I have been privileged to lead the wine component of the weekend while working with the exceptional culinary team at the resort to put together a great food and wine event set in the majesty of one of our state's most beautiful outdoor settings.

The event begins Friday, October 24th at 7 p.m. with a "taste-around reception" where more than 50 wines can be sampled with matching culinary treats from multiple food stations featuring a wonderful selection of delicious goodies upon which to graze.

[caption id="attachment_1132" align="alignleft" width="300"] Sip wine in these mountains!


On Saturday morning, I will conduct a tasting and lead a discussion of several wines from the world's greatest wine regions. Immediately after the tasting, guests will be treated to a five-course, five-wine-paired luncheon with commentary by yours truly. After lunch, folks will be free to hike, bike, nap or- in my case - watch WVU whip up on and Oklahoma State.

Saturday evening's activities begin at 7 p.m. with a six-course, six wine grand gourmet dinner. Here's a preview of the grand dinner:

Chilled Banana Bisque -2013 Gunderloch Kabinett Sweet Potato Gnocchi -2013 Stags Leap Hands of Time Chardonnay Diver Scallops over an English Pea Puree -2013 Granbazan Etiqueta Verde Albarino Malback Marinated Lamb Chop - 2010 Mercer Estates Columbia Valley Merlot Lobster Stuffed Beef tenderloin- 2012 Evesham Wood Eola Cuvee Pinot Noir Smoked Dark Chocolate Ganache Campfire Tart- Banfi Rosa Regale Brachetto
Guests have the option of attending the entire weekend for a package price ($359 for a single attendee and $599 per couple) or choosing to participate in individual events ala carte (i.e., $50 per person for the Friday night reception, $54 for the Saturday lunch and $99 for the gourmet dinner.). For additional information or reservations call 800-622-4121 or visit online at www.canaanresort.com.

If you are interested, you will need to move pretty quickly.